With a commitment to Farming for the Future, Margaret & Natalie have been passionately involved in Leadership & Stewardship with students attending Lyman Hall High School Agriculture program since they graduated from high school. They are very passionate about giving back to their community and in 2006 started an Annual Scholarship Fund to help students each year to strive to reach their educational goals. The Ruggiero sisters and family are very passionate about the importance of investing in our community and students for the betterment of our society.
Click here to learn more.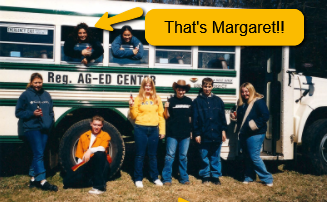 WE OFFER A PHV SCHOLARSHIP FUND WITH LYMAN HALL HIGH SCHOOL THAT SUPPORTS AND PROMOTES CT AGRICULTURE.